NoviSign ATV1660K (Dual HDMI outputs)
In stock
Highlights
---
+ Preloaded with NoviSign
+ ARM Quad-core Cortex-A17 up to 1.8GHz
+ ARM Mali-T764 GPU core
+ 2GB DDR3 memory / + 8GB EMMC Flash
+ 4K/2K Support
+ Dual HDMI output
+ HDMI-In


Easy set-up
To begin creating, editing and managing your screens digital signage follow these simple steps!
1.Purchase the ATV1660K digital signage player for NoviSign
2.Connect the ATV1660K to any TV via 2.0 HDMI
3.Open the NoviSign app & log-in to your account
4.Select your screen/playlist name and content plays!
A Power-Packed Digital Signage Player
The ATV1660K comes with a robust ARM A17 Quad-core CPU, a powerful GPU that supports UHD decoding, Dual-band WiFi, Gigabit LAN, IR Blaster, RS232 and three USB ports.
Using NoviSign's all-in-one digital signage software, you will be able to create stunning layouts with any number of zones featuring:
● Images
● Videos
● Vibrant Slideshows
● RSS News Feeds
● YouTube
● Web Site Pages
● Facebook
● Instagram
● Twitter
● Virtual Quote
● Games
● Polls
● Shapes
● Backgrounds
● Weather
● Clock
● Countdown Timers
● Yammer
● Ustream
● Scrolling Text Tickers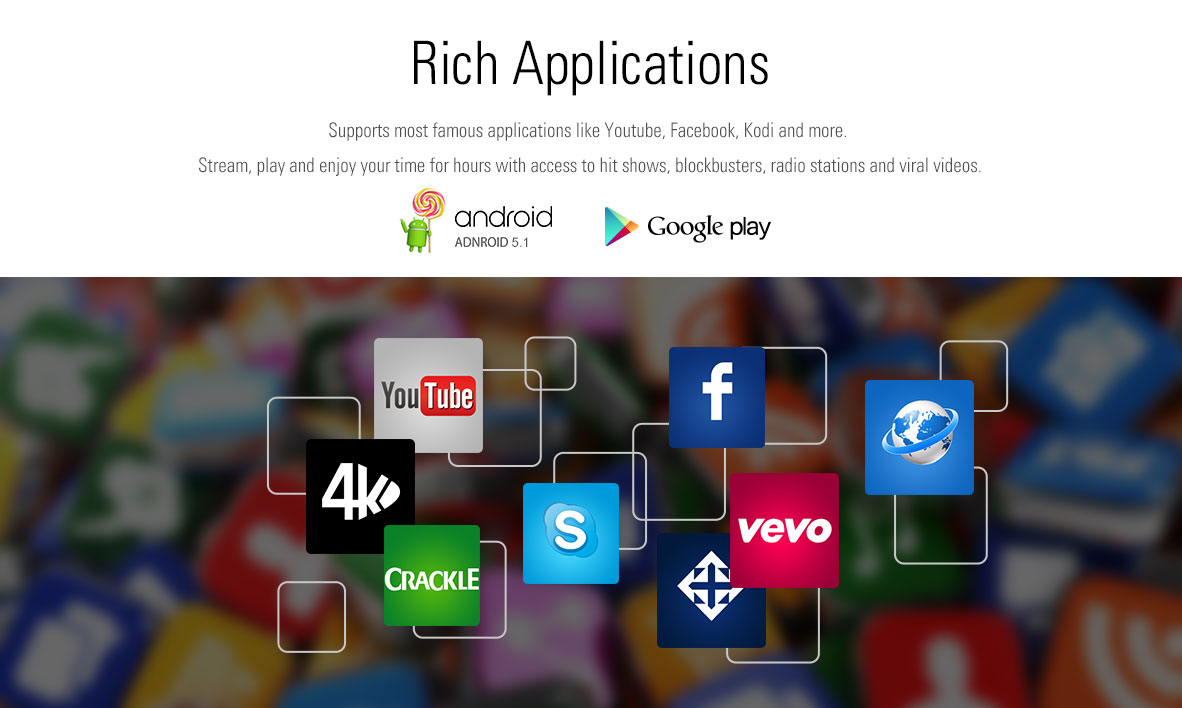 Dual HDMI-Out Ports
Display the same content on both screens using the two HDMI out ports that are included with the ATV1660K. In addition, an HDMI-IN port is included that allows you to stream live TV or cable!
General
Model: ATV1660K
System: Android 5.1
CPU: Rockchip RK3288
Core: Cortex A17,Quad Core
RAM: 2GB DDR3 + 8GB EMMC
SD Slot: Max: 32G
Product Details
LAN: RJ45 10/100/1000M Ethernet interface
WIFI: IEEE 802.11 AC 2.4G /5.8G
BT: Bluetooth 4.0
USB: USB 2.0 x 3
HDMI: V2.0
Language: Multi-language
Other Functions: CEC Support, Customizable GUI, etc.
Power Adapter
AC100 ~ 240V 50/60Hz
DC Input: 12.0V-1.5A
Dimension and Weight
Size: 195x146x29mm
Net Weight: 392g
Package Contents
Package Contents:
1 x ATV1660K,
1 x Power Adapter,
1 x HDMI cable,
1 x remote