EyeTV USB TV Tuner for Mac & Win PC
Highlights
---
+ Watch Live HD TV Freeview on your laptop, PC or Desktop
+ Watch & record your favorite digital TV on your Mac
+ Support ATSC/Clear QAM/DVB-T2/T/C
+ Support with award-winning EyeTV software for Mac
+ PIP (Picture in Picture) Function, Time Shift, Scheduled Recording
+ Support Online-EPG (subscription required), U6 & T2 only.
EyeTV USB-based TV tuner offers a suite of features to make both watching and recording live TV easy. Which is a great choice for cord cutters. Available for any Mac and Windows laptop or desktop.
EyeTV T2 Hybrid supports DVB-T/T2/T2 HEVC and DVB-C. EyeTV T2 Lite only supports DVB-T/T2 and T2 HEVC, no DVB-C, Another different is that an activation key of EyeTV Lite software come with EyeTV T2 Lite, not the full version EyeTV 3 software.
Model
U6
U6 Lite
T2 Hybrid
T2 Lite
TV Standard
ATSC/Clear QAM
(USA, Canada, Mexico, Korea)
DVB-C/T/T2/T2 HEVC
DVB-T/T2/T2 HEVC
System Requirements
Mac: OS X 10.9 or later, 2,5 GHz Intel Core i5 (comparable or better) and at least 4GB RAM
PC: Windows 8 or later, 2,5 GHz Intel Core i5 (comparable or better) and at least 4GB RAM
Supported Devices
Any macOS desktops (Mac & iMac) with USB 2.0/3.0 ports
Any Windows desktops and laptops with USB 2.0/3.0 ports
Dimension and Weight
78 × 29 x 15 mm
16g
78 × 29 x 15 mm
16g
78 × 29 x 15 mm
16g
68 × 18 x 14 mm
12g
Package Contents
• EyeTV U6
• RF Adapter
• USB cable
• Software download guide (EyeTV 3, EyeTV 4)
• EyeTV U6 Lite
• RF Adapter
• USB cable
• Software download guide (EyeTV Lite)
• EyeTV T2 hybrid
• Rod antenna
• USB cable
• Software download guide (EyeTV 3, EyeTV 4)
• EyeTV T2 lite
• Rod antenna
• USB cable
• Software download guide (eyetv lite)
EyeTV Software Comparison
| | | | |
| --- | --- | --- | --- |
| Features | EyeTV 4 | EyeTV 3 | EyeTV Lite |
| Watch, pause, and rewind live TV on your Mac | Yes | Yes | Yes |
| Set up schedules to record your favorite TV programs | Yes | Yes | Yes |
| Edit out unwanted content | Yes | Yes | No |
| Share recordings with other Macs on the same network | Yes | Yes | No |
| OS Support | macOS 10.14(Mojave) or higher. | OS X 10.9 – macOS 10.14(Mojave) | OS X 10.9 – macOS 10.14(Mojave) |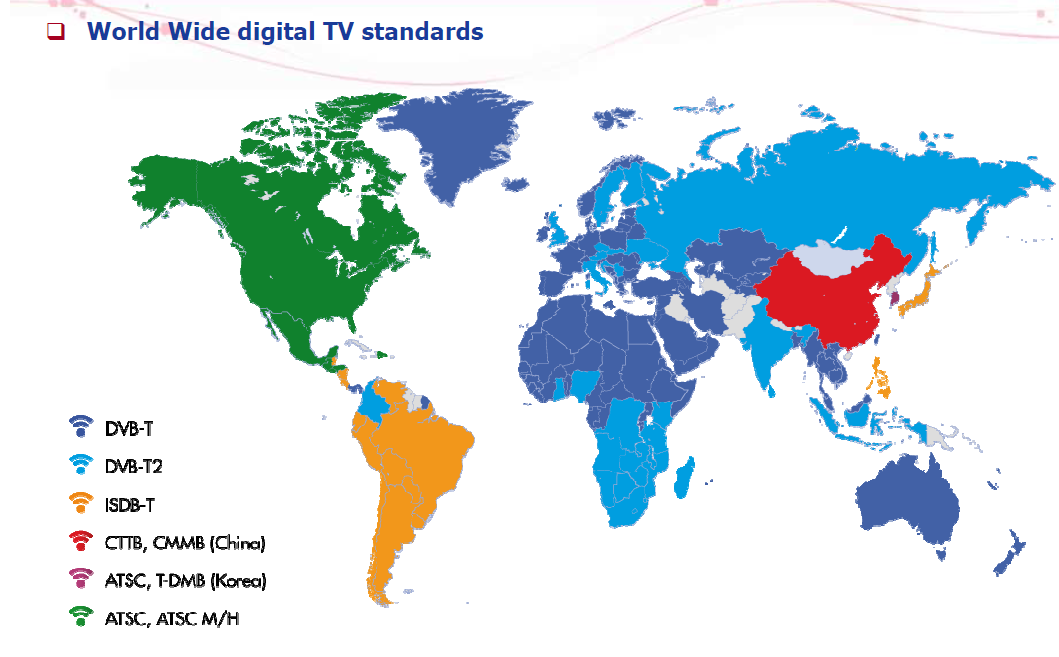 ATSC is free over-the-air digital HDTV standard for North America. There is no monthly fee for ATSC HD TV. Clear QAM is digital cable TV, which allows users to watch unencrypted HDTV stations from cable TV without a set-top box.
• 75 Ohm Digital TV Antenna input
• Receive Frequency: TV54~862 MHz
• ATSC compliant 8-VSB
• Open Cable, ANSI/SCTE DVS-031, ITU-T J.83 Annex B
• DOCSIS compliant 64/256 QAM
Freeview HD (DVB-T2), Freeview (DVB-T) and free-to-view digital cable (DVB-C) are TV standards for most European countries.
• Frequency range: 48-860MHz (VHF and UHF)
• Modulations: QPSK, 16/64/128/256 QAM
• Bandwidths: 6 MHz, 7 MHz, 8 MHz