Highlights
---
+ ATSC Digital TV tuner for your Mac
+ Watch & record your favorite digital TV on your Mac
+ Support ATSC/Clear QAM
+ Support with award-winning EyeTV3 software for Mac
+ Support Online-EPG (subscription required)
Watch, record, edit, and enjoy TV on a Mac with EyeTV U6. Superbly engineered and versatile, EyeTV U6 delivers free-to-view digital television to your Mac via aerial ATSC/ Clear QAM.
System Requirements
Mac: OS X 10.6.8 or later
Technical Specifications
Standard: ATSC/ Clear QAM
75 Ohm Digital TV Antenna input
Receive Frequency: TV54~862 MHz
ATSC compliant 8-VSB
Open Cable, ANSI/SCTE DVS-031, ITU-T J.83 Annex B
DOCSIS compliant 64/256 QAM
Dimension and Weight
Dimensions: 78 × 29 x 15 mm
Weight: 16 g
Package Contents
Package Contents: 1 x EyeTV U6, 1 X RF Adapter, 1 X USB cable, 1 X Software download guide (EyeTV 3)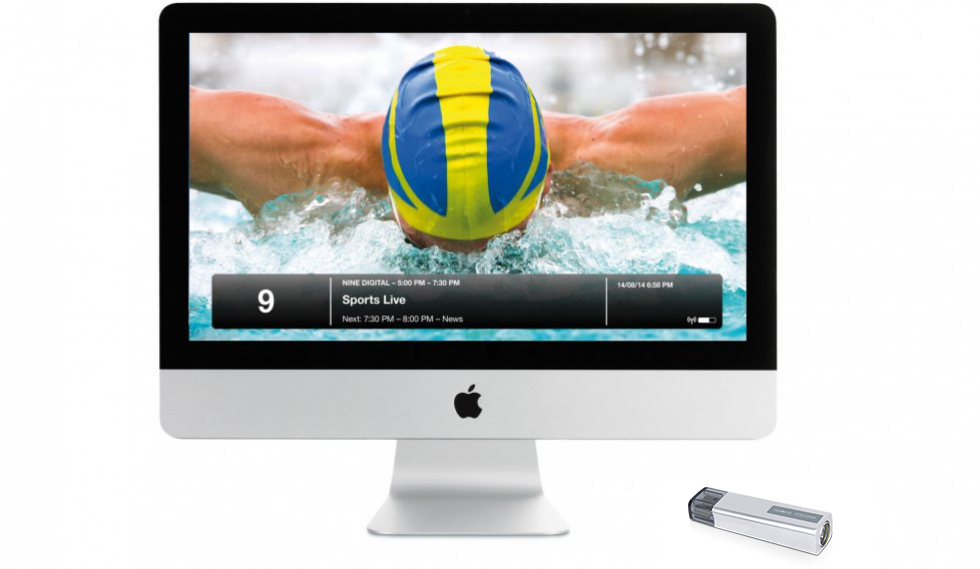 Despite its small size, EyeTV U6 contains a full-size and built-in coaxial plug to connect an aerial. Simply connect EyeTV U6 to your TV aerial to receive the great variety of free-to-view TV programs that are broadcast over-the-air.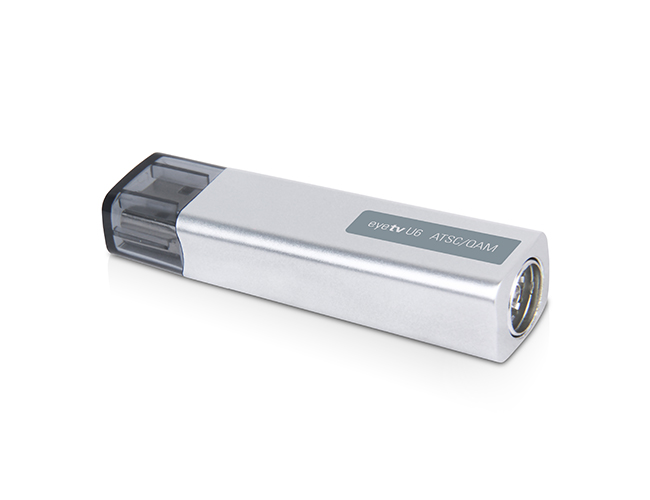 Superb Quality Television
EyeTV U6 records digital HD TV in one quality setting, lossless. The digital stream is recorded unaltered for full quality digital content as encoded by the broadcaster. EyeTV U6 also supports Dolby® Digital sound.